1600 E Castle Hills DR Flagstaff AZ 86005
In Flagstaff – $295,000
1600 E Castle Hills DR Flagstaff, AZ 86005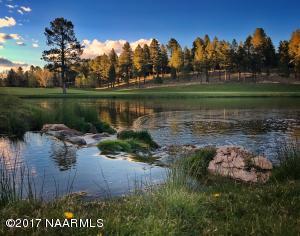 MLS: 170408
1600 E Castle Hills DR
Type:
Financing:
Beds: 0
Baths: 0
Square Feet: 0
Acres: 0.72
Year Built: 0
This Listing Courtesy of RE/MAX Fine Properties
Property Description
---
This golf course lot overlooks the 13th fairway and green of the award winning golf course in Pine Canyon. This community is 600+ acres. Community is guard gated and is surrounded by the Coconino National Forest. Social or golf membership can be applied for and purchase separate. This lot has golf and peak views!!!
0

Flagstaff Area Info
---
Flagstaff Area Schools
---
1600 E Castle Hills DR Flagstaff, AZ Map
---
**********
Additional Properties In This Neighborhood
---
Flagstaff – $895,000
3305 S Tourmaline DR Flagstaff, AZ 86005

MLS: 170390
Type:
Beds: 3
This Listing Courtesy of RE/MAX Fine Properties

---
Flagstaff – $1,195,000
1750 E Mossy Oak CT Flagstaff, AZ 86005

MLS: 169148
Type:

Beds: 5
This Listing Courtesy of RE/MAX Fine Properties

---
Flagstaff – $1,850,000
1648 E Mira Vista CT Flagstaff, AZ 86005

MLS: 167919
Type:

Beds: 5.5
This Listing Courtesy of Pine Canyon Realty

---
Flagstaff – $1,299,000
3267 S Tehama CIR Flagstaff, AZ 86005

MLS: 169970
Type:

Beds: 3.5
This Listing Courtesy of Pine Canyon Realty

---
Flagstaff – $2,495,000
3900 S Clubhouse CIR Flagstaff, AZ 86005

MLS: 168722
Type:

Beds: 5
This Listing Courtesy of Pine Canyon Realty

---
Flagstaff – $779,000
1547 E Castle Hills DR Flagstaff, AZ 86005

MLS: 170533
Type:

Beds: 3.5
This Listing Courtesy of Pine Canyon Realty

---
Flagstaff – $2,100,000
1990 E Iron Horse CT Flagstaff, AZ 86005

MLS: 169926
Type:

Beds: 5
This Listing Courtesy of HomeSmart

---
Flagstaff – $1,650,000
1856 E Sleeper Hollow CT Flagstaff, AZ 86005

MLS: 168542
Type:

Beds: 5.5
This Listing Courtesy of Pine Canyon Realty

---
Flagstaff – $1,195,000
1999 E Bare Oak LOOP Flagstaff, AZ 86005

MLS: 169122
Type:

Beds: 4.5
This Listing Courtesy of Russ Lyon Sotheby's International Realty

---
Flagstaff – $697,000
1458 E Castle Hills DR Flagstaff, AZ 86005

MLS: 170484
Type:

Beds: 2
This Listing Courtesy of Pine Canyon Realty

---