9201 W Antoinette WAY Flagstaff AZ 86001
In Flagstaff – $230,000
9201 W Antoinette WAY Flagstaff, AZ 86001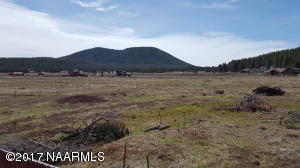 MLS: 169337
9201 W Antoinette WAY
Type:
Financing:
Beds: 0
Baths: 0
Square Feet: 0
Acres: 4.41
Year Built: 0
This Listing Courtesy of da Vinci Realty
Property Description
---
Idyllic home site location on two adjacent lots, consisting of approximately 2.07 acres and 2.34 acres respectively. Recorded easement access directly from Antoinette Way via APN: 300-52-018A under same ownership, facilitating future ingress/egress and development. Electrical infrastructure to be pursued by seller. Can be purchased together with 9415 W. Antoinette for discounted price or separately.
0

Flagstaff Area Info
---
Flagstaff Area Schools
---
9201 W Antoinette WAY Flagstaff, AZ Map
---
**********
Additional Properties In This Neighborhood
---
Munds Park – $229,900
17080 Iron Springs RD Munds Park, AZ 86017

MLS: 170443
Type:
Beds: 1.75
This Listing Courtesy of Provident Partners Realty

---
Flagstaff – $675,000
3505 S Lariat Loop Flagstaff, AZ 86005

MLS: 170439
Type:

Beds: 4.5
This Listing Courtesy of Miramonte Homes

---
Flagstaff – $900,000
4538 W Brackin Ranch RD Flagstaff, AZ 86001

MLS: 170434
Type:

Beds: 3.5
This Listing Courtesy of Russ Lyon Sotheby's International Realty

---
Flagstaff – $635,000
4430 E Moonshadow LN Flagstaff, AZ 86004

MLS: 168727
Type:

Beds: 3.5
This Listing Courtesy of West USA Realty Flagstaff

---
Williams – $279,000
9878 Elk Spring RD Williams, AZ 86046

MLS: 170417
Type:

Beds: 1
This Listing Courtesy of Russ Lyon Sotheby's International Realty

---
Munds Park – $125,000
405 E Oak DR Munds Park, AZ 86017

MLS: 170414
Type:

Beds: 1.5
This Listing Courtesy of Pinewood Realty

---
Flagstaff – $439,000
5100 S Opal RD Flagstaff, AZ 86005

MLS: 170404
Type:

Beds: 2
This Listing Courtesy of RE/MAX Peak Properties

---
Munds Park – $499,000
34 E Oak DR Munds Park, AZ 86017

MLS: 170403
Type:

Beds: 2.5
This Listing Courtesy of Caliber Realty Group

---
Munds Park – $339,000
1175 E Hillside DR Munds Park, AZ 86017

MLS: 170401
Type:

Beds: 2
This Listing Courtesy of Realty Executives of Flagstaff

---
Flagstaff – $539,000
9195 Hayfield RD Flagstaff, AZ 86004

MLS: 170394
Type:

Beds: 2
This Listing Courtesy of Core Realty Professionals

---